June 13, 2021
On June 18, a kick-off meeting of the YIEF Steering Committee will be held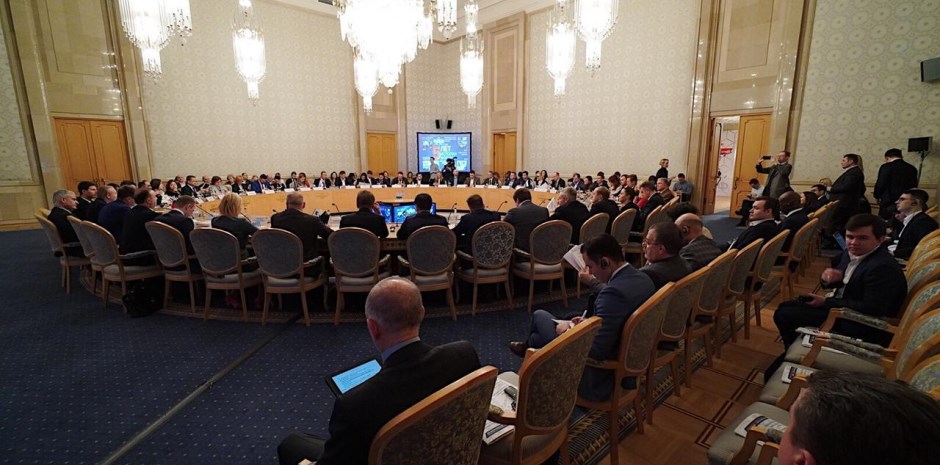 On Friday, June 18, Moscow will host a meeting of the first program committee of the VI Yalta International Economic Forum.
At the invitation of Sergey Aksenov and Andrey Nazarov, Deputy Chairmen of the Steering Committee of the Yalta International Economic Forum Foundation, the event will be attended by the Deputy Minister of Energy of the Russian Federation Evgeny Grabchak, Deputy Minister of Finance of the Russian Federation Alexey Moiseev, Head of the Federal Agency for the Commonwealth of Independent States, Compatriots Living Abroad and International Humanitarian Cooperation Evgeny Primakov, President of the Center for Strategic Research Foundation Vladislav Onishchenko, Deputy Chairman of the Muslim Spiritual Authority of the Russian Federation for International Affairs Rushan Abbyasov, Ambassador Extraordinary and Plenipotentiary of the Republic of Nicaragua to the Russian Federation Alba Azucena Torres Mejía, Ambassador Extraordinary and Plenipotentiary of the Republic of Zimbabwe to the Russian Federation Mike Nicholas Sango, Counsellor for Economic Affairs to the Embassy of the Islamic Republic of Afghanistan in the Russian Federation Navid Fayz and others.

It is worth reminding that the VIth Yalta International Economic Forum will be held on November 4-6, 2021, in the city of Yalta, Republic of Crimea.